WHY ELEVANTA?
Your success drives our business model, and that's how we prefer it.
At Elevanta, a dynamic, professional services firm, we benchmark our achievements by how accurately and affordably our services meet the evolving needs of our clients. Whether an association or a business owner, we're focused on providing innovative solutions that help clients reach goals and accomplish missions.
While cliché to say we're dedicated to the success of our clients, that passionate commitment drives our strategic vision, which means we listen first, and then provide only those services that result in meaningful impact. But that means we offer such a diverse range of services that it becomes challenging to classify Elevanta as any one type of firm.
Association management services
We're an association management company that offers a full suite of services such as executive leadership, administrative support, financial management, convention services and advocacy. We're a long-standing member of the AMC Institute, employ certified Executive Directors and have a deep bench of progressive association clients.
Group health and business insurance solutions
We're an insurance agency that provides employers with a proprietary health insurance program unlike any in the industry, a full suite of voluntary benefits and administration services to simplify plan management. We also offer organizations access to competitive property & casualty insurance solutions and retirement plan programs.
Employer services to keep organizations on track
We've negotiated preferred access to superior programs that employers need to effectively hire, train and manage their employees, as well as proven services that assist in managing backroom business tasks such as payroll processing, accounting and safety management.
Why such a broad range of services? It's simple.
Our clients asked us for solutions to the everyday challenges and responsibilities that come with running their organizations. Everything in our wheelhouse serves to support our clients' visions of success, meeting the demands of their own clients, stakeholders and employees, as well as assisting them in accomplishing long-term goals.
Welcome to Elevanta. How may we serve you?
We're always interested in meeting new people! If you're curious about discovering if a career in a fast-paced, progressive company like Elevanta is the right fit for you, please send your resume to careers@elevanta.com.
LEADERSHIP
 Our expertise working for you
We're able to provide a full suite of services because our staff includes some of the most experienced and educated in the industries we support. Our leadership team features the unprecedented longevity and the hard-earned credentials necessary to effectively and efficiently support clients.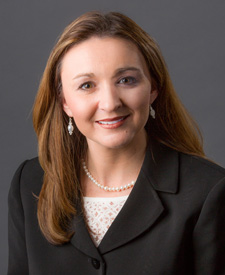 Christy Williams, CEO
Christy focuses her time with Elevanta on researching, developing and implementing programs and services for franchisees to increase their bottom lines. She developed national programs for franchisees, including payroll processing and accounting solutions, and she was instrumental in developing a self-funded health care program for franchisees and their employees. Christy also developed the business plan and played a key role in establishing a subsidiary company, which serves as a call center to manage the enrollment and administrative functions of the group insurance programs. Realizing the challenges the Affordable Care Act would have on Elevanta's insurance programs and clients, Christy sought to become an expert on the Affordable Care Act (ACA). Today, she is a nationally recognized speaker on the ACA and advises employers daily on strategies for compliance.
In addition to managing many of Elevanta's program and service offerings, Christy serves as Executive Director for Franchise Business Services, Inc. (FBS). FBS is a national association representing the Buffalo Wild Wings® franchisee community.
Christy received her MBA from the Coles School of Business at Kennesaw State University, a MPH from Mercer University School of Medicine and a BS from Georgia College & State University with a biology major and chemistry minor.
In Her Own Words
"My vision for Elevanta is to continue to grow as a respected and professional services firm that truly puts people first. I believe in providing services that are meaningful for clients, and in turn, I do not believe in offering services that do not yield a cost-effective solution for a client's needs. By fostering a spirit of collaboration, respect and professionalism, Elevanta has become a valued-asset for business owners who are looking for assistance in managing their back office operations, while they focus on their company's vision."
Kristi Keith-Hoffman, CAE, Vice President, Communications and Vendor Relations
Kristi leads an award-winning communications team and oversees a highly-skilled team of professionals responsible for communications, event marketing, on-site event production and public relations activities for all association clients. Kristi serves as the editor-in-chief for multiple client publications and manages Elevanta's multi-million dollar vendor sales department.
In addition, Kristi serves as the Executive Director for the PF Independent Franchisee Association. Her primary responsibilities include strategic management, board governance, volunteer leadership development, membership recruitment and retention, financial management and meetings and events.
She received bachelor's degrees in Accounting and Marketing Management from Southeast Missouri State University. Kristi holds the Certified Association Executive (CAE) designation, a testament to both her experience and commitment to excellence in the field of association management.
Linda Howe, Controller
With more than 20 years of experience in accounting, Linda oversees the day-to-day activities of Elevanta's finance team, including functional responsibility over accounting, account payable, accounts receivable and payroll. Linda maintains internal control for receipt of revenue, costs, budgets and actual expenditures. She also provides regular reporting of financial data, assists in the annual budgeting and planning process and coordinates all audit activity.
In her own words
"Sound practices for financial management are crucial to the success of any business. From membership dues collection to annual budgeting to expense report management, my team and I are there to provide the associations we manage with superior and personalized service on every level."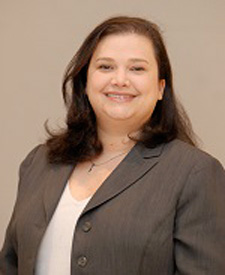 Misty Chally, Vice President, Legislative Affairs
In her role as VP of Legislative Affairs, Misty represents small business owners on Capitol Hill on issue-specific coalitions and on behalf of the franchisee community in Washington, D.C.  She currently serves on both the labor and small-business committees for the U.S. Chamber of Commerce, the National Restaurant Association's government relations chain partner committee and the IRS Small Business Roundtable. Misty is a member of the Virginia Bar Association in good standing.
Misty has worked in the political arena for more than 25 years. Her experience includes managing congressional and presidential political action committees (PACs), leading state government affairs efforts (specifically in the northeastern states) supporting pro-business issues, organizing thousands of constituent fly-ins and testifying on behalf of small-business owners on issues including tax, labor and health care, on both the state and federal levels.
Misty obtained her undergraduate degree from the University of Maryland and her Juris Doctorate from the American University in Washington, D.C.
In Her Own Words
"I want Elevanta to become the voice of small business in Washington, D.C. I believe that through my relationships and experience in Washington, D.C., clients and stakeholders can be confident that they will be fully informed of issues affecting them, while forming substantial relationships with not only their members of Congress, but with those who affect the policies which affect them."